Significantly Reduce Your Business Risk with Auto Clearing Bridge Service
You will need to use VertexFX Risk Management Bridge while your business is growing, risk grows whenever the business grows. VertexFX Risk Management Bridge help your business reach the high stakes with no or less risk, while holding some risk is one of the main key features for some creative businesses. VertexFX Risk Management Bridge is a back end forex trading software used to connect your VertexFX system to another one for clearing and risk management purposes, with the ability to connect it to any other non-Vertex systems simply by
developing your own Liquidity Provider (LP) over VertexFX Bridge LP API, then plugging it to VertexFX Bridge with one click.
VertexFX Bridge Language (VBL)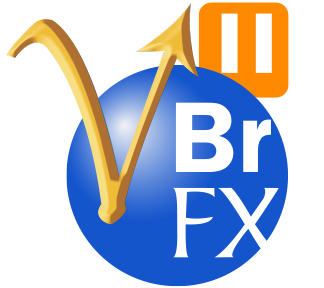 The VBL Scripting Language is the soul of the VertexFX Bridge. It is a procedural programming language that is developed specifically to serve brokers in their risk management behavior according to their policies. The language provides the framework required to build sophisticated dealing and risk management scripts. VBL offers great advanced features that represent the future of risk management. VertexFX Bridge has penetrated the risk management world by its advanced scripting VB.NET-Like language, VBL.
VBL Editor is your guide to help you how to build your script and compile it using its built-in compiler to make sure your script is errors free.
Bridge API
VertexFX Bridge Liquidity Provider (LP) API is a .NET Class Library DLL used for implementing new LP in the VertexFX Bridge application. All what you need is to build your own .NET Class Library project, which has a class name LP inherited from VertexFXBridgeLPAPI.VertexFXLP class over the provided API, then build the DLL with name prefix VFX after overriding the needed functions, finally copy this DLL (with its dependencies) in the LP References folder of the VertexFX Bridge application in order to be supported.
After finishing your LP DLL, you may test it using the Tester application included when installing the VertexFX Bridge LP API.
When installing VertexFX Bridge LP API you will have:
Related Links