This is an example of trading multiple currency pair from single client side VTL script.
It will trade EUR/USD, GUP/USD and USD/JPY currency pair by default, but user can change them to trade any other pair. With some modification in the code we can manage trading on more than three currency pair at the same time by this single script.
Valid account selection is vital for live (demo or real money) trading. So user must select an account from accounts list ( double click ) to start the main executable section of the script after attaching it on a chart.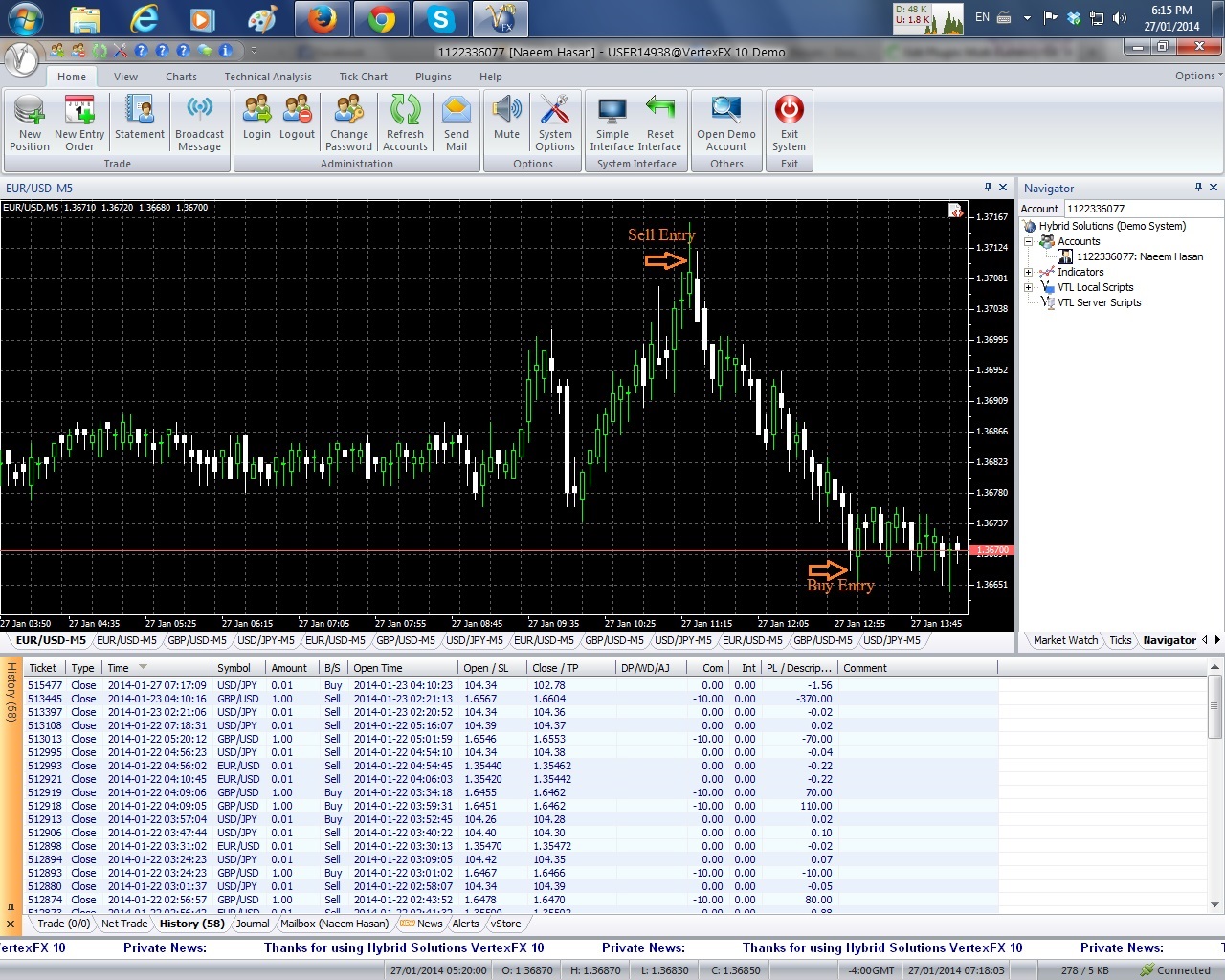 Usage